South Korea coach Paulo Bento expects 'different' tactics against Ghana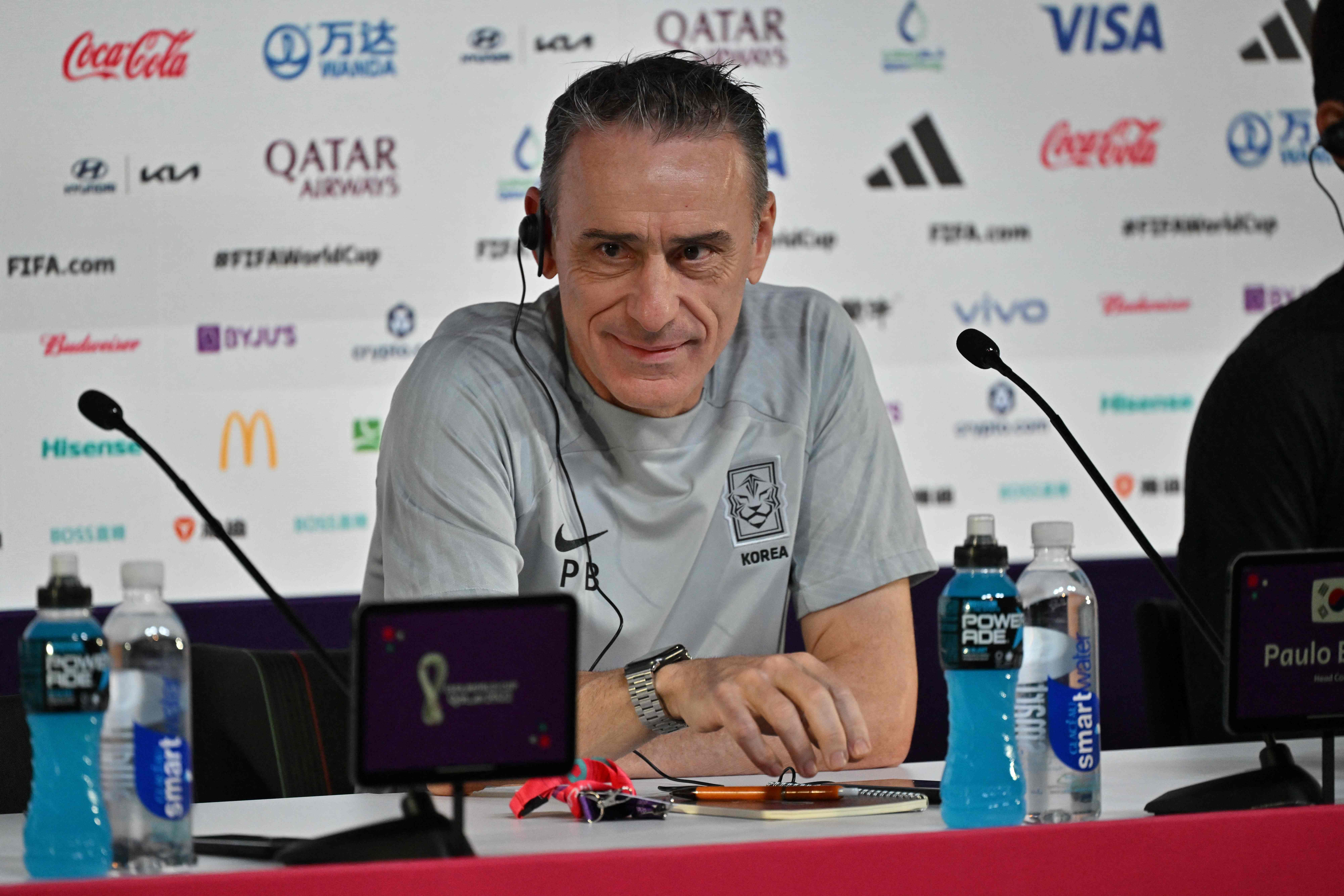 Portuguese South Korea coach Paulo Bento revealed that the team's hopes to continue ahead of the FIFA World Cup Qatar 2022 depend largely on what Heung-min Son did during the upcoming match, Monday against Ghana. The two teams clash in the second round of Group Eight matches in the first round of the tournament. South Korea coach Paulo Bento said the team would see a "different" Son Heung-min against Ghana on Monday after the forward got used to his face mask during their opening World Cup match.
"It's completely normal to face some challenges during the first game," he said on Sunday. "As far as Son is concerned, he was recently injured and he was also adapting, trying to feel comfortable with the face mask. "First he needed to feel at ease with his teammates and afterward with the opponents. The second game will be different. "He has already been able to play throughout the 90 minutes and as a team, we needed to do our best so that we can take advantage of his skills," Bento warned that Ghana, who lost their opening match 3-2 against Cristiano Ronaldo's Portugal, were strong in defense and attack but he talked up his own team. During the match against Ghana, Korea faces the threat of the absence of defender Min Kai Kim from today's match due to injury.